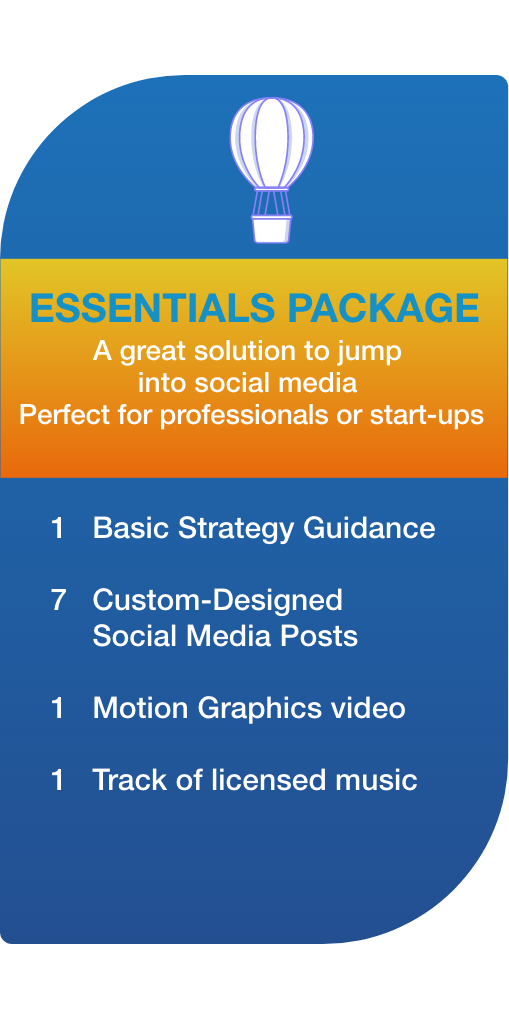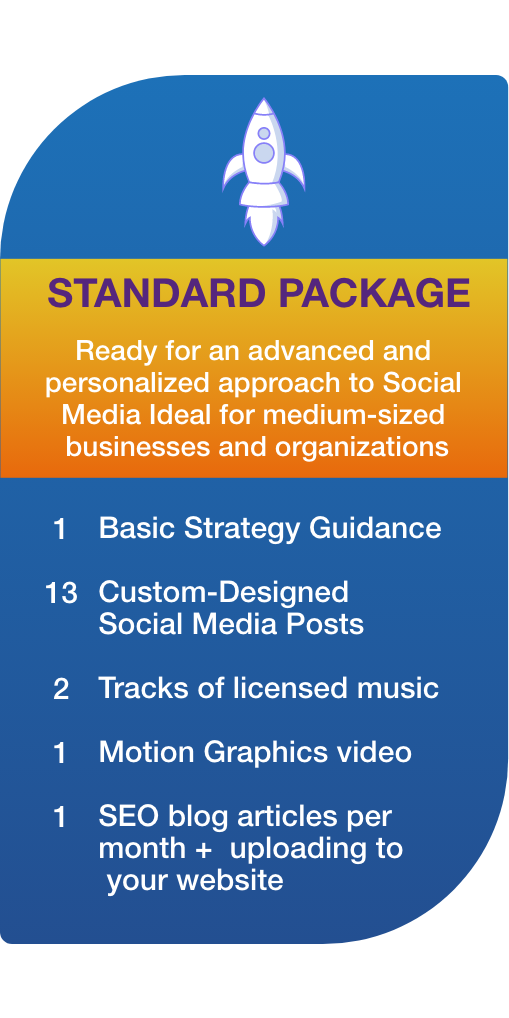 SOME OF THE BENEFITS
BOOST BRAND AWARENESS
MAXIMIZE YOUR ONLINE PRESENCE
CUSTOMER ENGAGEMENT AND LONG-TERM LOYALTY
A DEDICATED TEAM BY YOUR SIDE YOU CAN TRUST LIKE AN EXTENTION OF YOUR OWN TEAM
ALL PACKAGES HAVE THE POSSIBILITY OF "ADD-ONS"
Custom-Designed Social Media Posts
We create handcrafted social media graphics using content provided Yup, it can't get more personalized than that!
Motion Graphics Video (20 seconds)
A beautiful 20-second promo full of creativity to surprise you and your subscribers. Discover our 2D Animation / Motion Graphics portfolio.
Tracks of Licensed Music
Elevate your project by catching people's attention with hand-picked tracks from independent artists. All styles, all tempos!
Retouched Photos
Most of the time, the best digital shots are the Photoshopped ones, that's why we will deliver retouched photos which can be used as stand-alone or for future Social Media Marketing campaigns.
Basic Strategy Guidance
In a 2-hour session, Novart Media's social media strategist will work with you to determine the digital content that will be created and what channels to position the content to achieve the greatest social reach with SMART goals objectives.
Advanced Marketing Consulting with a Social Media Marketing Plan
Our consultants take an in-depth look at your social media presence, as well as your brand, industry, competitors, and audience. We will develop a full report and plan that will help your business achieve its goals.
Monthly Reporting
A social media report is the best way to keep track of your growth and improve your social strategy. Proving ROI is more important than ever before. The most important aspect of assessing social media ROI is conveying your KPIs (key performance indicators).